Private Certifier
Leading Private Certifier in Nowra
Are you thinking of building, reconstructing, remodelling, or adding any new or existing structures onto your property? If so, you want to make sure you follow all the proper rules and laws that are applicable to your new structure, whether it's a building, an add on, a garage, a pool, or anything else. For a proper private certifier Nowra residents only need to come to My Certifier.
Professional Certification & Consultation Guaranteed
For many years we have been helping Nowra residents achieve their building goals while adhering to local and national laws and regulations. We offer both residential and commercial certification services, so whatever your project is, we can help you get the proper licensing and paperwork so that your project can go ahead without a hitch. We strive to provide efficient and proactive services to our clients so that you get your perfect outcome.
Your first step to getting a residential certification through us is getting council approval for your project. Once you have that and you are ready to go, come see us! We offer assistance with different types of residential certifications, including a construction certificate, a complying development certificate (CDC), PCA services, pool compliance inspections, and Basix certification. We also offer DA assistance and building consultations for those at the very beginning of their journey.
Our commercial certification services do not include certification itself, but we do provide assistance with major aspects of it. Our two main consultations are BCA Part J reports and Class 2-9 inspections. We can help you understand and prepare for these inspections and reports, and we can help you keep everything as affordable and quick as possible.
Residential Certification Made Easy
Our extensive residential certification services make it easier to successfully complete your building project in an efficient and timely manner. From pools to garages to building extensions and more, we can help you get all of the proper paperwork and licenses, as well as provide consultation for further steps when the time comes.
For class 10 buildings, we can help with constructions certificates once you have council approval. If you are in need of a CDC, and need it fast tracked, our services can help you receive your CDC within 5 days.
My Certifier is also a PCA, or Principal Certifying Authority, and we can help you ensure your project is BCA compliant. If you are selling or leasing a home with a pool, you must comply with the Swimming Pools Act. We provide inspections to ensure your property is fully compliant with this Act and others that are relevant to your building.
Are You Looking for a Building Certifier Near You?
If you live in or around the Nowra area, My Certifier is the right place for you to find all of the certification services you need for both residential and commercial projects. As a PCA, we can provide all the proper assistance you need.
Contact us today with any questions or for more information!
Proudly Serving Nowra
Nowra is a town in the South Coast region of New South Wales, Australia, and is located 160 kms southwest of the state capital of Sydney. Nowra is on the Shoalhaven River, which formerly hosted the Australian National wakeboarding championships, it is also a popular fishing location. My Certifier has been serving Nowra since starting up and has become the leading building certifier in the area. Commercial Certification
BCA Part J Reports
Need advice on how to acheive compliance with BCA volume 1 part J?
Class 2-9 Inspections
Are you PCA for a class 2-9 2000m2 and need help with an inspection? Give me a call, I can help.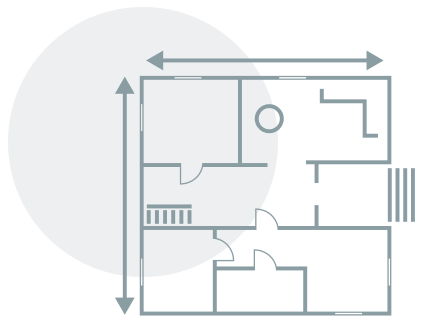 Accredited Building Certifiers