Construction Certificates.
Complying Development Certificates.
Building Certification.
Occupation Certificates.
Adding service, co-operation & help to the building certification process.
Construction Certificates.
Complying Development Certificates.
Building Certification.
Occupation Certificates.
Adding service, co-operation & help to the building certification process.
Considering a new home, pool, spa, shed, garage or renovations on your existing home in Illawarra, South Coast Sydney or the Highlands areas? My Certifier makes it easy. Why Use My Certifier?
Professional Service
We choose to treat you like a customer, because you are! We provide fast responses and extended business hours will help your project flow smoothly.
Qualified Certifiers Assistance
Whether it's Planning Law or Building Code, our building certifiers can provide the advice and guidance you need.
Cost Effective
All this at about the same price as your Local Council. Contact and send us your plans for a quote on building approvals and certification costs.
Private Certifier Sydney and Surrounding Areas
Leading Building Certifiers in Sydney NSW and Suburbs
Are you thinking of building, reconstructing, remodelling, or adding any new or existing structures onto your property? If so, you want to get building approvals and make sure you follow all the proper rules and laws applicable to your new structure, whether it's a building, an add-on, a garage, a pool, or anything else. For a professional private certifying authority, choose My Certifier.
If you are planning a new structure for your home, it's important you have the area surveyed by professional private building certifiers and obtain building approvals for your peace of mind. You cannot judge a book by its cover, and you cannot judge a home by its appearance. Even the prettiest of structures can be hiding conditional issues!
These issues include faults in the foundation, problematic moisture, pest damage, and illegal construction. Any one of these problems pose the threat of becoming a real structural nightmare.
By hiring private certification services, you can address these issues straight away. When you need building inspections and approvals in Sydney NSW, our team at My Certifier is here to provide advice and guidance on planning law and code.
With full knowledge of the building process, our private certifiers can help you through every step of the approvals process. Our building certifier services include:
Offering DA advice for new projects
Providing comprehensive building consultations
Providing PCA services on projects in development
Pool compliance inspections
Finding cost-efficient Basix certificates
Professional Certification, Consultation & Building Approvals Guaranteed
For many years, our private certifiers have been helping Sydney and other NSW residents achieve their building goals while adhering to local and national laws and regulations for legal building approvals. We offer both residential and commercial certification services, so whatever your project is, our private building certifiers can help you get the proper licensing and paperwork or complying development certificate so that your project can go ahead without a hitch.
Residential Certification and Building Approvals Made Easy
As a private building certifier, we will make it easier for you to get residential building approvals and successfully complete your project in an efficient and timely manner. For years, we have handled various construction projects, from pools to garages to building extensions and more, contact us and our private building certifiers can help you get all of the building approvals, proper project paperwork and licenses, as well as provide consultation from our private certifiers for further steps when the time comes.
We are an industry leading building approval authority. Our residential certification services include:
Construction Certificate (CC)

Complying Development Certificate (CDC)

PCA Services (Inspections & Occupation Certificate)

Pool Compliance Inspections

Building Consultation
Are You Looking for a Building Certifier Near You?
If you live in or around the Sydney NSW area, My Certifier is the right place for you to find all of the building approvals, building development approval, and certification services you need for both residential and commercial construction projects. As a PCA, our private certifiers can provide all the proper assistance you need.
Contact us today for more information!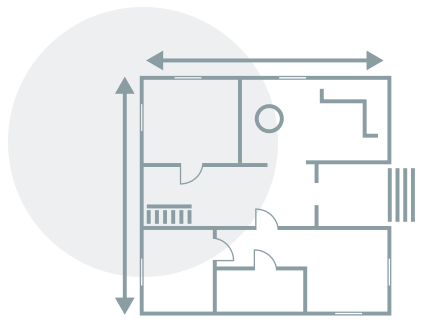 Registered Building Certifiers